Create Payment Methods through Payment Pages
You can create a payment method using the Create a payment method operation. However, to guarantee PCI-compliance, we recommend that you create payment methods using Zuora's Payment Pages 2.0 feature.
Zuora's Payment Pages allow end subscribers to send payment method details to your company in a secure and PCI-compliant manner. The payment page is hosted in Zuora and iframed directly onto your company's website.
Payment Pages are usually embedded into the customer acquisition flow and shown to the end subscribers prior to an order submission. When the payment method details have been captured in Zuora, subsequent payments can be processed through that payment method.
The following diagram shows the default workflow of Zuora Payment Pages: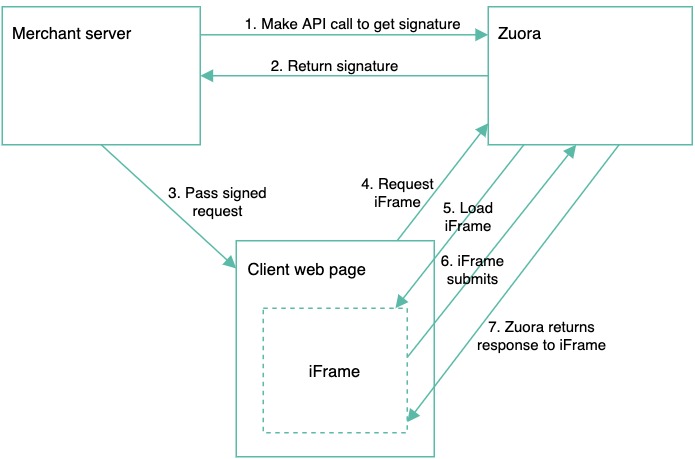 For more information, see Payment Pages 2.0 implementation overview.